During the older days, copper was among the most loved metals for making utensils. It was available almost in a purer form and was very easy to convert into utensils due to its highly ductile nature. But with the evolution of technology as well as availability, copper soon became a thing of the past and new materials such as stainless steel came into existence. But with more and more people becoming health conscious, they are shifting towards healthier living choices which include healthier cooking and eating habits as well. Keeping the "health aspect" in mind, a lot of people are going back to using pure copper utensils. If you are looking forward to including copper vessels in your life, then there are certain products which should definitely be a part of your kitchen.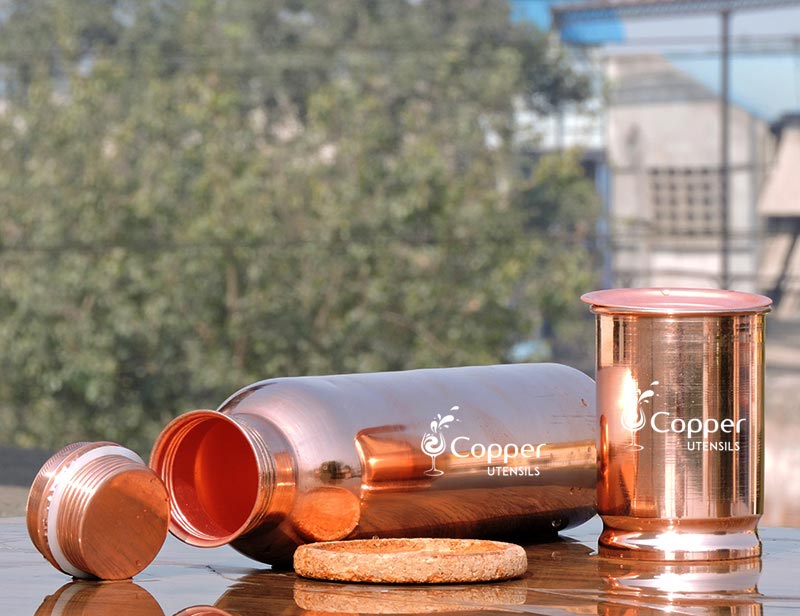 Pure copper water bottle with tumbler- Our pure copper water bottle and tumbler set is the ideal one for keeping at your home or office or both. This set comprises of a pure copper seamless water bottle and a pure copper matching tumbler. For those want to keep their "Tamra Jal" on go, should definitely get this set. This bottle is 100% leakproof, which means you can carry it in your handbag or backpack without worrying about any leakage.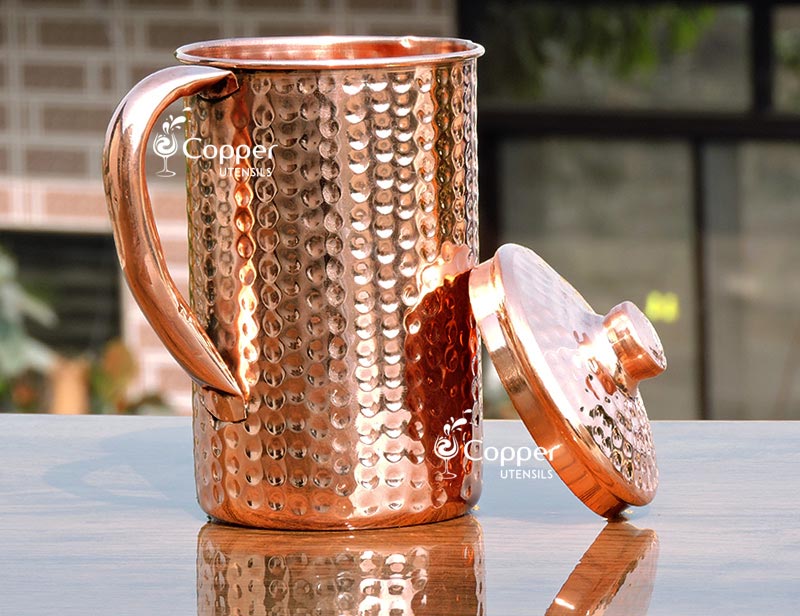 Pure copper hammered jug- Pure copper vessels are largely used for making copper infused water, and our pure copper hammered jug is the perfect option to get started with the habit of drinking copper charged water. When you fill up the water jug with water at night and keep it like that the next morning, tiny particles of copper leach into the water. This is how copper water is prepared.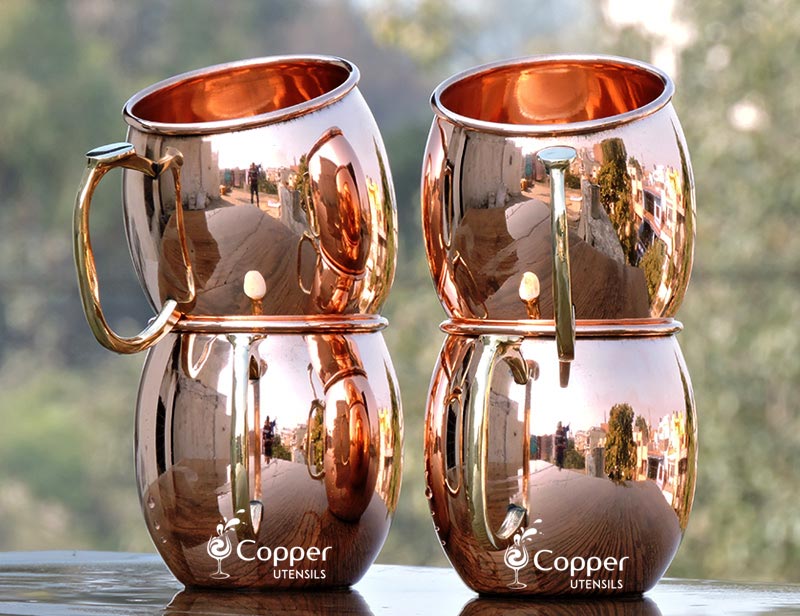 Copper Moscow mule mug set- Nothing is better than pure copper Moscow mule mugs to enjoy an ice-cold Moscow mule. Moscow mule is a vodka based drink which is served in a copper mug only. The copper mug imparts a unique taste to the drink and ensures that the drink remains cold throughout the drinking process. Our copper Moscow mule mug set is ideal for enjoying a chilled Moscow mule with your friends.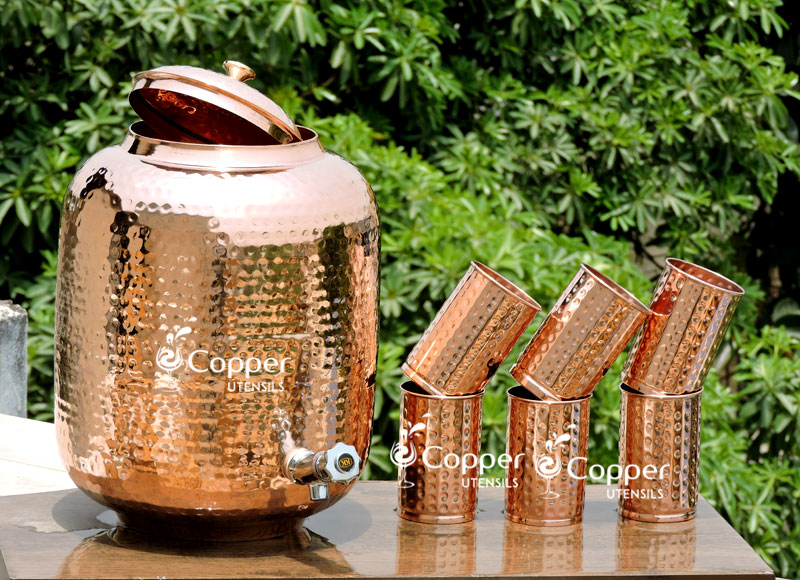 Pure copper water dispenser with tumblers- If you are concerned about the health of your family and want to bring a healthy change to their life, then switch to copper utensils. Our pure copper water dispenser with tumblers is designed to fulfill the requirement of copper-infused water for the entire family. Just fill the water dispenser once at the night and you have fresh copper water supply for the next day.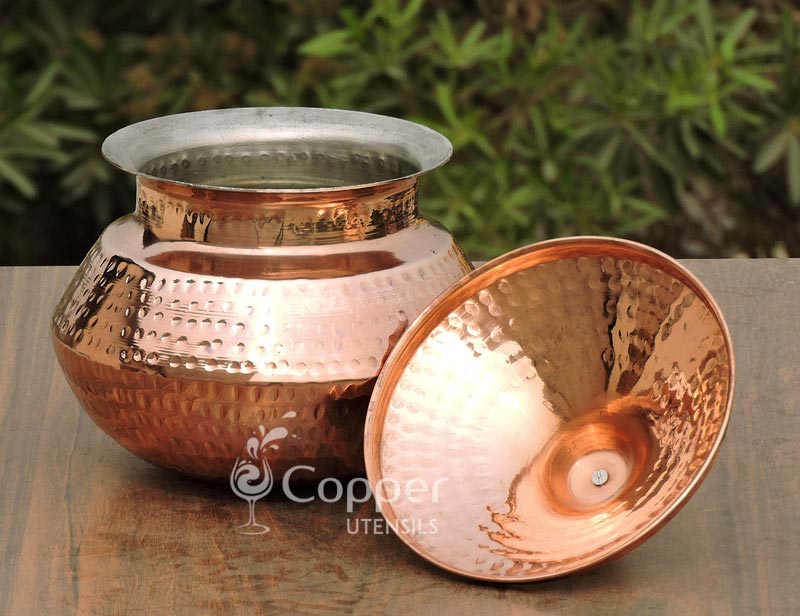 Pure copper Biryani handi- Steaming hot homemade biryani is best served in a copper biryani handi only. Our copper biryani handi is the perfect choice for serving not just biryani but also other rice based dishes as well. Though this won't get you any health benefits but would surely add a lot of character to your dinner parties.