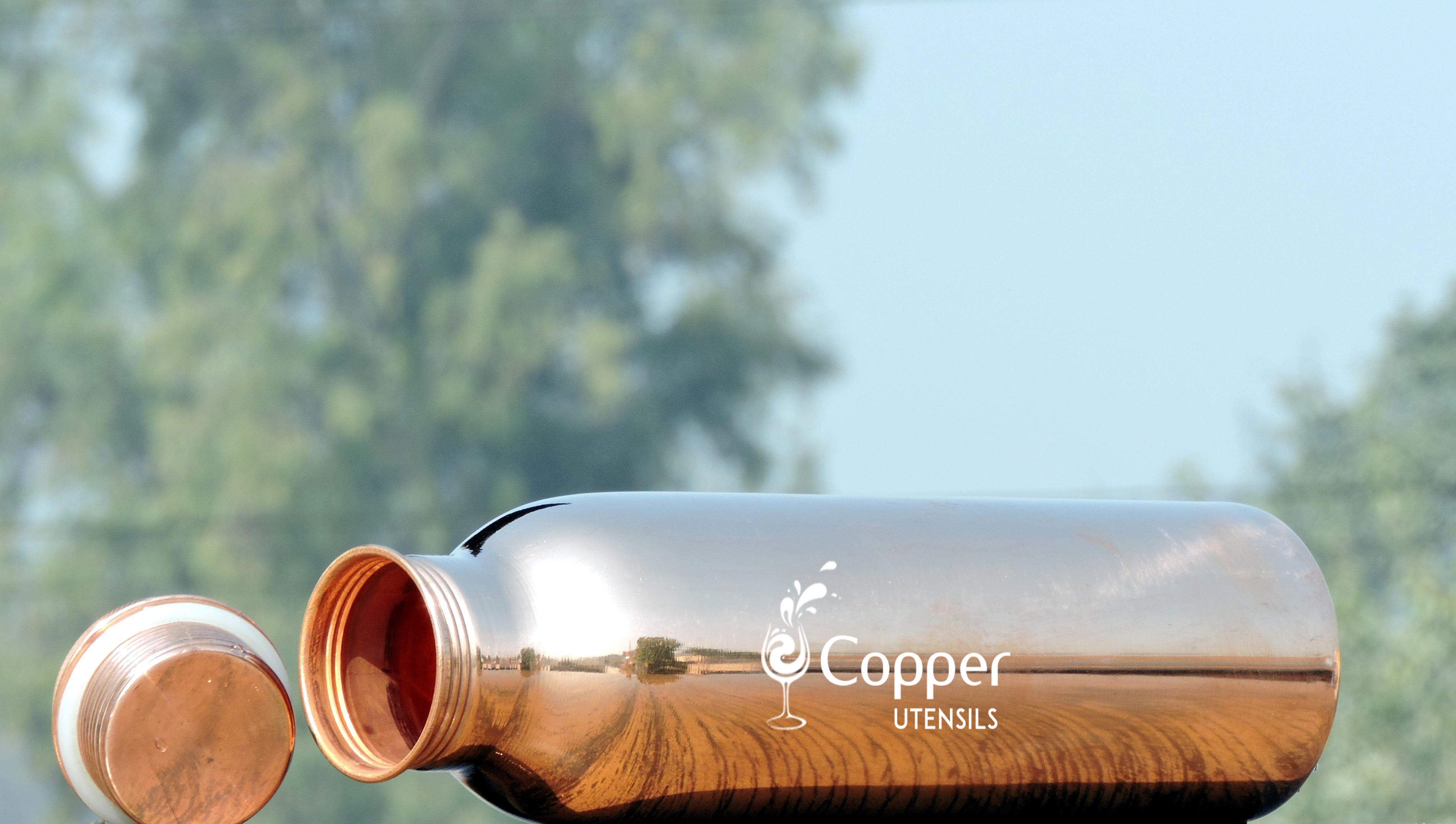 Won't it be great if you could lose weight just by drinking water? Well, if you are looking for easy tricks to lose weight then this simple trick is surely meant for you. It is said that drinking water stored in a copper water bottle overnight helps with losing weight. Copper treated water possesses the unique property of cleansing the digestive tract and metabolizing the fat which helps in breaking down the fat.
Along with that, copper is a natural detoxifying agent which helps with cleansing the entire system. With so much pollution in the environment, using copper water bottles to store water would be a great choice. The water stored in copper utensils stay fresh and cold for longer.
Our bisleri made of pure copper for Ayurveda benefits is the ideal choice for reaping the benefits of Tamra Jal. Our copper bisleri is made of pure copper and crafted by skilled craftsmen using traditional techniques. As compared to the regular plastic water bottles you use, our copper water bottle is a much sustainable and healthier option. Neither does it leach any toxic substances in the water nor is it harmful to the environment.
People who are new to using copper utensils won't know that as copper vessels age they tend to acquire a natural patina or fade which is inevitable and does not affect the efficacy of the product. If you think that your copper water bottle would keep looking like a new one then you are in for a disappointment. You can keep your copper water bottle looking fairly new by cleaning it with a solution of salt and lemon or salt and vinegar.