Say Hello to Brass Champagne Glass
Glass or crystal champagne glasses are considered the ideal ones for serving champagne. But for those who love to do things a little differently our brass champagne glass is what you need to try. Brass champagne glasses are not that popular but are soon getting a grip in the market. This glass is not your traditional champagne glass and that is what makes it a must have. This champagne glass is made of brass and has a copper lining on it. The glass is also engraved with a beautiful intricate pattern and has a gold colored stem. Our brass champagne glass is the ideal choice for your parties or date nights when you are looking forward to making things a little fancier.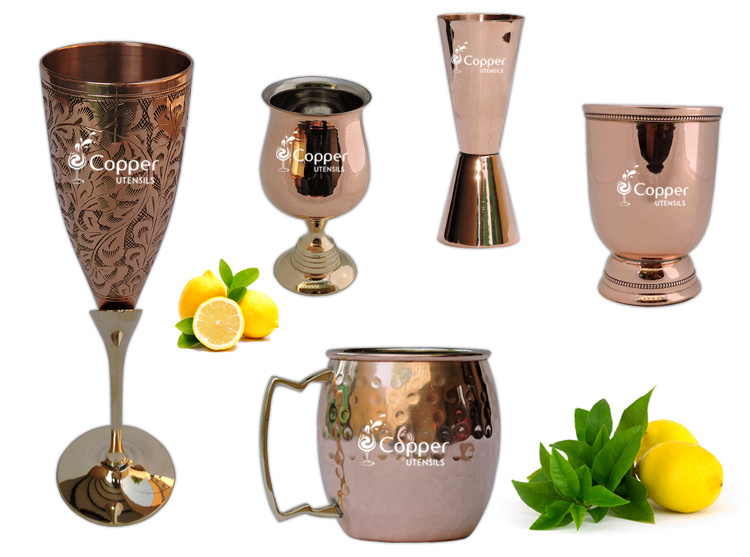 Along with the brass champagne glass, we also have a variety of pure copper Moscow mule mugs, copper mint julep mugs and copper plated jigger as well. So, you can not only serve your champagne in style but your other favorite drinks as well.