Cometh the festive season and the New Year and there are more weddings to attend. This is the time for souls to be bonded together in marital bonding. Most people go for the usual church wedding and subsequent backyard reception. But vineyard wedding with the use of copper Moscow mule mug and copper cups and copper glasses for serving all kinds of drink has become the flavor of the season.
Copper and the Wedding Décor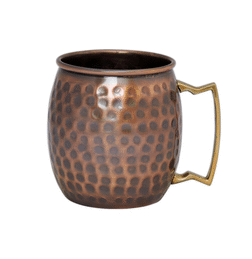 Copper is slowly but surely replacing silver and steel at weddings. First it replaced the vessels used to carry food due to its heat conductivity and later came to the cocktail table in form of copper Moscow mule mug and copper cups. The reddish brown metal being used to serve wine is the latest trend and the people love the combination. Handcrafted and hammered copper is the most beautiful metal on the planet with its exquisite shine and the glamor it brings to the settings. When the metal is used as a décor, not much floral decorations are required. The boldness of the metal means the floral settings can be minimized. This saves money and effort while the wedding still looks and feels grand!
The economic Copper in the online world
Whatever the décor value, renting or buying copper articles is an expensive bargain. This has kept people from using this ancient metal on festive occasions. But times have changed with online niche companies offering exquisite copper vessels at the really competitive price." Copper utensils" was established with the mission to bring the benefits of copper to everyone's life. So, if you are planning a wedding or a party surprise the guests with copper vessel presence at the venue. You can own these exquisite pieces at really economic prices this festive season buying online.