Copper has innumerable health benefits and is also crucial for completing various bodily procedures as well. Copper is an antioxidant which helps to strengthen the immune system which then leads to faster healing of wounds, cuts or injuries. When water is stored in a copper vessel such as a copper bottle or copper tumbler, tiny particles of copper leach into the water making it copper charged. Unlike plastic water bottles, the water stored in copper water bottles stays fresh and cold for longer. Also, the water stored in plastic water bottles has toxins leached into it while water stored in a copper water bottle will be loaded with amazing health benefits.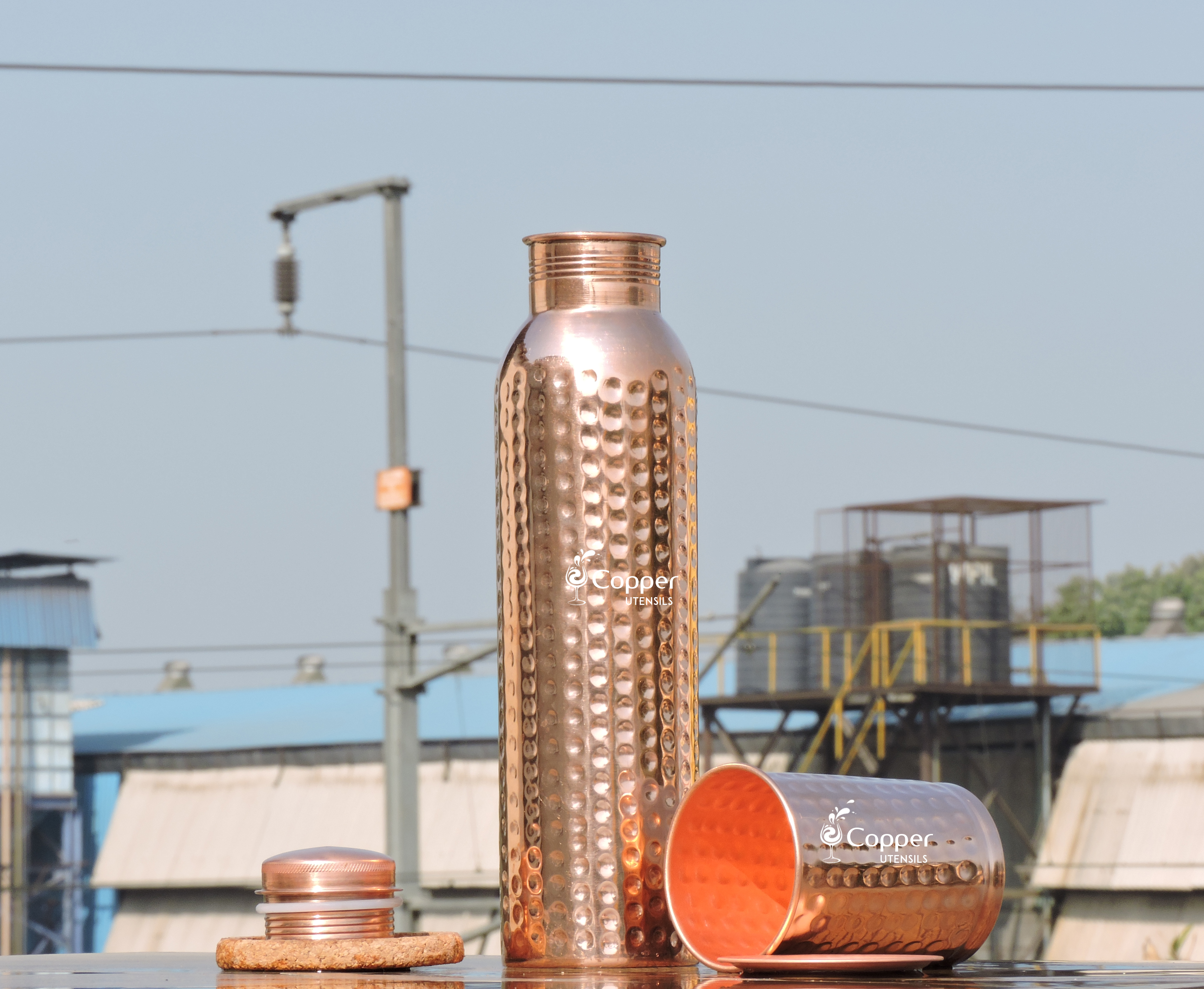 It has also been established that copper also has naturally occurring anti-bacterial properties which help in purifying the water and making it consumable. For those who are trying to make a healthy change in their lives should switch their plastic water bottles with brand new copper ones.
Our unique set of copper water bottle and tumbler is crafted from pure copper so that you can get the best out of our copper water bottles and tumbler set. The water bottle and the tumbler set is hand hammered which increases the surface area of the bottle and also creates a beautiful pattern. The bottle is leak-proof which means you can carry the water bottle anywhere in your backpack or even handbag. With its glistening copper color and sheen you would want to carry it everywhere with you and even keep it on your office desk. This stylish water bottle and tumbler set is sure to get you not just better health but tons of compliments as well.